Galway on the Wild Atlantic Way
GALWAY ON THE WILD ATLANTIC WAY QUICK LINKS
GALWAY ON THE WILD ATLANTIC WAY QUICK LINKS
In the mouth of Galway on the Wild Atlantic Way, Galway Bay can be found the three Islands that make up the famous beguiling Aran Islands. – Inishmore (Inis Mór), Inishmaan (Inis Meáin) and Inisheer (Inis Oírr).  The islands are formed from a reef of limestone which starts in the Burren in County Clare and stretches under the sea until it surfaces in Galway Bay.  The largest of the three Islands is Inishmore, which is 13km (8 miles) long and this Kilronan village on this Island is the main dock.  The islands offer a chance to experience the authentic Ireland of years gone by as very little has changed their traditions and lifestyles which still surround farming and fishing.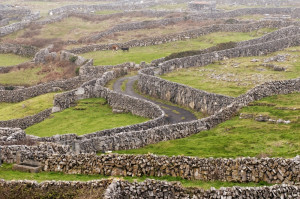 Battle of Aughrim Interpretative Centre
Located approximately 6km (4 miles) from the town of Ballinasloe and 60km (37 miles) east of Galway City is the award winning Battle of Aughrim Interpretative Center.  Here you will learn about one of the most ferocious and savage battles that Ireland has ever seen when on the 12th July 1691 the forces of William of Orange and King James II entered combat.
Located in Clonfert approximately 20 minutes drive from Ballinasloe and 1 hours drive from Glaway City sits the 12th century Clonfert Cathedral, a small cathedral that is a fine example of Romanesque architecture and art in Ireland.
Approximately 10 minutes drive from Gort and 45 minutes drvie from Galway City is Kilmacduagh monastic site, an impressive location of remains from the 11th and 12th century including a large leaning round tower 100 feet high and a notable roofless church.
Killary Harbour in Connemara is Ireland's only fjord.  45 metres deep and 16km (10miles) long, this picturesque inlet forms a partial border between County Galway and County Mayo.  Visitors can take a cruise in the harbour and activities such as kayaking, water-skiing, clay pigeon shooting, bungee jumping along with many more options are available at Killary Adventure Company which is located on the southern shores of Killary Harbour.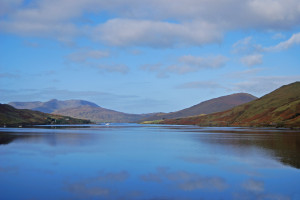 On the idyllic shores of Kylemore Lough sits the impressive Kylemore Abbey built during the 19th Century.  One of the most popular attractions in Connemara, Kylemore Abbey is home to a group of Benedictine Nuns who fled from Belguim 1920 during World War I after their Abbey in Belguim was destroyed.  Discover the charm, peacefulness and spiritual atmosphere of Kylemore Abbey with its Gothic Church, Victorian Walled Garden and surrounding scenery.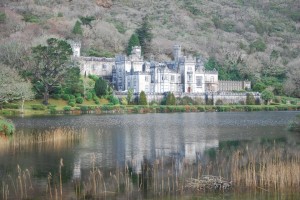 Inishbofin, approximately 3.5 miles wide (5.7km) and 2.5 miles long (4km), is an inhabited and beautifully located Island off the Galway Coast.  Several sandy beaches make the Island an ideal spot for a day at the beach, with angling, bird watching and mountain walks also on offer.  Inishbofin (the name meaning Island of the White Cow) is also a popular attraction for those wanting to experience traditional Irish music.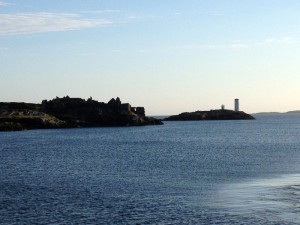 Lough Corrib lake stretches from Galway City to Maam Bridge approximately 35 miles long with over 300 islands.  Lough Corrib is one of the most popular fishing lakes in Ireland and among the best game fisheries in the world. Cruises on the lake are also popular for those wishing to appreciate it from the best vantage point.
Athenry is among the finest medieval towns surviving in Ireland.  Located approx 25 minutes drive from Galway City to the East.  Established around 1235 Athenry is a heritage town with a heritage centre located in a former chapel which itself is set amongst the ruins of a 14th century church.
Ballinasloe approximately 60km (37.5 miles) from Galway City is the largest town in County Galway outside of the city.  With a rich history and many old churches forts and castles to see Ballinasloe is a worth a visit for those spending a few days in Galway.
Galway City grew from a small fishing village and for two centuries was controlled by 14 merchant families who became know as the 14 Tribes of Galway and led to Galway City also being know as "the city of the tribes".  Feel yourself stepping back in time as you wander the cobble stoned streets and enjoy the city's evident love for arts crafts and culture.  Main attractions include Eyre Square, Spanish Arch, Lynch's Castle, St Nicholas' Church, Galway Cathedral, Galway Museum, National University of Ireland Galway, the Claddagh and Kirwans Lane.
Gort is a medium sized market town located approximately 35 minutes drive from Galway City and situated roughly half way between Galway and Ennis making it an ideal base for exploring both Galway and Clare.  The town has been designated a heritage town and there is a strong Irish music influence in the town with many pubs offering entertaining traditional music regularly at night.
A charming and scenic fishing village on Galway Bay Kinvara is a popular port for Galway's traditional wooden sailing boats (know as Galway Hookers). Kinvara (the Irish "Cinn Mhara means "head of the sea")  is also situated on the edge of the popular attraction the Burren.
Approximately one hour drive from Galway City and situated on Lough Derg is the market town of Portumna.  The town is well known fishing centre and ideal base for cruising the River Shannon.  Also worth a visit while in Portumna are Portumna Castle and Portumna Forest Park.