Fermanagh Ireland – Tourist Attractions in Ireland – County Fermanagh
Attractions in Fermanagh Ireland
Attractions in Fermanagh Ireland Quick Links
Towns in Fermanagh Ireland Quick Links
The Belleek Pottery Visitor centre in Fermanagh Ireland offers the opportunity to see close up the process involved in making the well known porcelain including kiln firing, glazing and decorating. The onsite museum at Belleek Pottery visitor centre in Fermanagh Ireland is home to pieces of unique pottery dating back to when Belleek was established in 1857.  Guided tours are available and take approximately 30 minutes.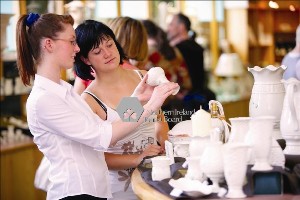 Devenish Island, named from the Irish Daimhinis meaing ox island is a small island just over a mile long and under a mile wide, the Island can be reached by crossing Lough Erne via waterbus or the Devenish ferry. The Island, its relics and its museum are all tourist attractions in Ireland and well worth a visit.  Ruins of a monastic site founded in the 6th century by St Molaise can be viewed on the Island and Devenish Island is home to one of the best examples of round towers in Ireland, the 12th century tower is well preserved and can be climbed by brave visitors via internal ladders.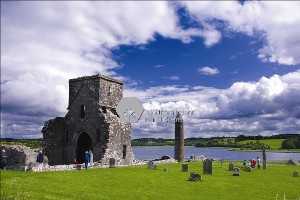 Florence Court in County Fermanagh Ireland is a exquisite 3 story 18thCentury Palladian mansion and estate built by John Cole and named after his wife Florence, today the property is owned and managed by the National Trust.  The welcoming Florence Court with its mountainous backdrop is most renowned for its elaborate Rococo plasterwork including a exceptional staircase.  The Florence Court estate with its enjoyable walks is also home to a walled garden, sawmill and an ice house.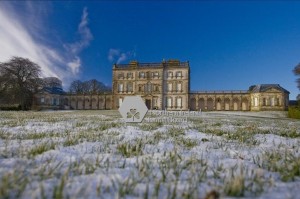 Lower Lough Erne is a much larger stretch of water than the Upper Lough, the Lower Lough Erne has 154 Islands along with numerous inlets and bays water and runs for approximately 26 miles (41.5km) before reaching the Atlantic Ocean.  Lower Lough Erne is also more highly developed for fishing and water sports than the Upper Lough and there are many historic relics and ancient religious sites to see and the Lough is one of the top tourist attractions in Ireland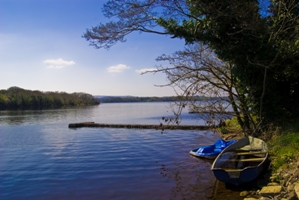 Marble Arch Caves Global Geopark
Marble Arch Caves Global Geopark in Fermanagh Ireland is home to one of the most incredible show caves in Europe.  The caves were created over 50,000 years and display remarkable stalactites and stalagmites along with underground waterfalls, rivers, passages and chambers.  The caves are accessible on guided tour, please note pre-booking is recommended and the tour involves a 10 minute underground boat ride.  Please note the tour is not suitable for wheelchairs, prams or pushchairs as visitors must climb over 160 steps.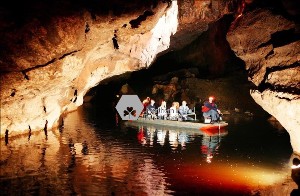 Situated in the centre of the County Fermanagh Ireland, Enniskellen is the largest town in the county. The town is filled with small independently run shops and there are a number of historical features to this town, St. MacCartan's Church Of Ireland Cathedral. Famous for its Bells and architecture this Cathedral built pre 1875 is a focal point of the town. Enniskillen is home to Protora Boys School which numbers writers Oscar Wilde and Samuel Beckett among its former pupils.