Attractions in County Armagh
Attractions in County Armagh
Attractions in County Armagh
Towns & Cities Quick Links
Armagh County Museum located on the east side of Armagh's pretty tree lined Georgian Mall. This museum in Armagh Ireland is small but lays claim to being the oldest county museum in Ireland. Exhibitions include in interesting displays on local history and people.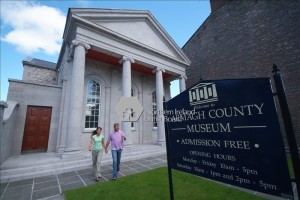 Armagh Planetarium & Observatory
Founded in 1968 the  Planetarium on College Hill, Armagh Ireland, is widely recognised and eminent astronomical education centre. Located above the still working Observatory which is over 200 years the Planetarium offers entertaining and educational interactive demonstrations and displays.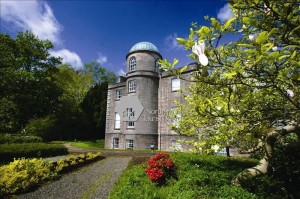 Saint Patrick's Cathedrals
Armagh Ireland is the ecclesiastical capital of Ireland for both the Catholic Church and the Church of Ireland and the city has two cathedrals. Built in the 13th century and restored in the 19th century Saint Patricks Church of Ireland Cathedral is the seat of the Church of Ireland Primate and is located on the city's main hill (also the hill from which Armagh City takes its name). Less than half a mile away is St Patricks Catholic Cathedral which can be found on the hill just off Cathedral Road and this church it is the seat of the Catholic Primate of Ireland. Designed in 1836 in Gothic Revival style the catholic cathedral took 37 years to complete as building came to a halt during the famine.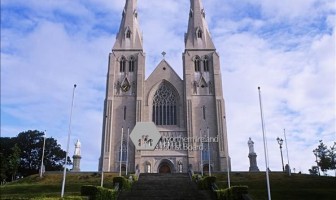 Approx 5 minutes drive west of Armagh city is Navan Fort one of the most important archaeological sites in Armagh Ireland and indeed in Northern Ireland. However as little remains can be seen of the fort, to appreciate the site it is advisable to visit the Navan Centre which is wondrously built into the side of a grass bank and which will interpret the site for visitors with detailed displays and an audiovisual film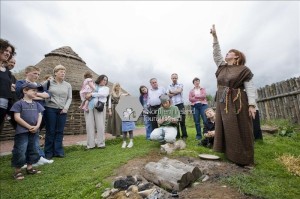 Lough Neagh and Lough Neagh Discovery Centre
Lough Neagh, situated in the centre of Northern Ireland is one of the most beautiful attractions in County Armagh. Lough Neagh is a very large freshwater lake into which six major rivers flow. Many legends exist surrounding the Lough and its formation, one story told is of Irish Warrior legend Finn MacCool said to have created the lake when he hurled a giant piece of mainland ground into the Irish Sea, the huge crater left by the sod filled with water creating Lough Neagh and the ground thrown into the sea formed the Isle of Man! The Lough Neagh Discovery centre has audiovisual and interactive displays and also offers guided bird watching, the Centre is located on Oxford Island in County Armagh Ireland.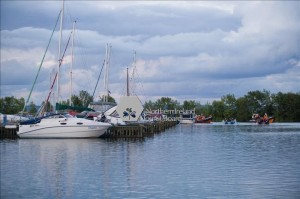 Slieve Gullion Mountain and Slieve Gullion Forest Park
Slieve Gullion Mountain, Slieve Gullion Forest Park and its surrounds offer some of the most spectacular scenery in Armagh Ireland. Located in the south west of the County Armagh the mountain can be climbed from a couple of locations and a 10km drive offers impressive views of the surrounding Ring of Gullion (a series of foothills)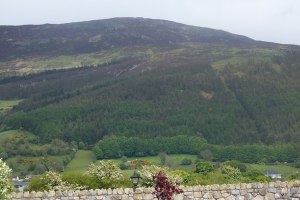 One of Ireland's oldest and smallest cities Armagh City dates back to the arrival of Christianity and is considered the spiritual capital of Ireland. The city became a religious, cultural and learning centre in the Dark Ages, attractions in the city include the Armagh County Museum, the Armagh Planetarium and the two Saint Patrick's Cathedrals of Armagh Ireland