Attractions in County Carlow
Brown's Hill Dolmen can be found in a field approx 3km (2miles) from Carlow town. The capstone of the dolmen, weighing approximately 100 tonnes, is the largest in Europe. Estimated at around 5,000 years old that the Megalithic tomb was built by giants.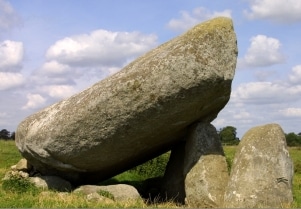 Approx 30 minutes drive from Carlow town and 15 minute drive from Tullow you will find one of the most impressive gardens in Ireland. With 100 acres Altamont Gardens is enchanting and colourful, with a lake, arboretum (a collection of trees) , Ice Age Glen and bog garden. This is one of the top 10 gardens in Ireland and is the most romantic garden in the country.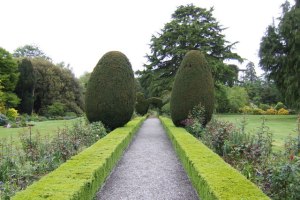 Carlow County Museum was established to promote awareness of the the cultural heritage of the area. Uncover the diverse history of County Carlow such as Old Leighlin Cathedral and view the museums collection of over 4,000 artifacts where a wide range of periods and subject matters are represented.
In the south of Carlow is Mount Leinster, hang gliding is popular here as this is the highest peak of the Blackstair Mountains at 2394 feet high. Walking trails up the mountain with views over Carlow and Wexford are accessible and a picturesque drive starting in Borris is another scenic option.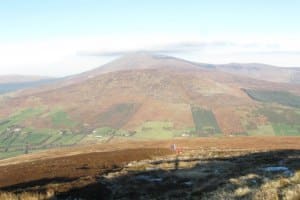 Established in the 18th Century by Lord Walter Bagenal who took his inspiration for the town from Versailles in France , Bagenalstown on the River Barrow is a picturesque town with elegant stone public buildings and charming riverside walks.
Situated in the enchanting foothills of Blackstairs Mountains you will find the pretty unspoiled village of Borris where many of the storefronts are original and beautifully kept. Borris is approximately 30 minutes dirve from Carlow town.
County Carlow is often referred to as "The Celtic Centre of Ireland" due to the exceptional number of Celtic historical sites and monuments to be found here, in this one of Irelands smallest counties. Carlow the county town, situated on the River Barrow, is a perfect base for visitors wanting to explore the county and experience the world of the Celts and the warm welcome on offer in Carlow.
Clonmore is a place of historical interest and picturesque beauty, it is one of the earliest churchly parishes in Ireland and considered one of the most hallowed areas associated with early Christianity in Ireland.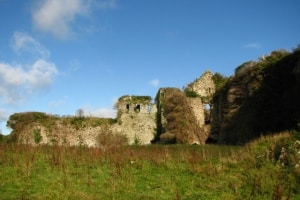 Located on the River Barrow Leighlinbridge is a historical village a home to Black Castle built in 1181, this tactical tower is thought to be one of the earliest Norman Fortresses built in 1181 on the river Barrow.
Located in the east of County Carlow is approx 1 hour from Dublin and 20 minutes from Carlow town, Tullow is an ideal base for anglers with the Slaney nearby and other rivers also in close proximity.