ATTRACTIONS IN KILKENNY IRELAND QUICK LINKS
TOWNS & CITIES IN KILKENNY IRELAND QUICK LINKS
Dunmore Caves can be found in Ballyfoyle in Kilkenny Ireland approx 10 minutes drive north of Kilkenny City. Guided tours are offered of these beautiful limestone chambers and the caves are part of a grisly but fascinating story of a Viking massacre in the area.
Founded in 1158 Jerpoint Abbey in Kilkenny Ireland is considered to be one of the most fascinating Cistercian ruins in Ireland historical sites. This magnificent ruin is located on the banks of the River Arrigle and the Abbey was occupied by Benedictines monks for 20 years before being taken over by Cistercian monks in 1180. Jerpoint Abbey offers a rare insight into the lives of the monks.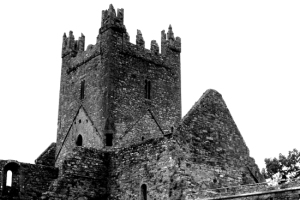 Founded by Geoffrey FitzRobert in 1193 Kells Priory is situated on farmland beside the village of Kells approx 15km (9 miles) from Kilkenny City. Visitors can freely explore the ancient ruins of this magnificent monastic site which is steeped in history and is one of the top East of Ireland historical sites .
One of Ireland's most renowned and striking castles Kilkenny Castle was constructed in the late 12th century and underwent many changes throughout the years. Given to the Irish Nation in 1967 by the descendants of the influential Butler family who once occupied the castle.  Today Kilkenny Castle is fully restored and visitors can avail of guided tours around the castle which is among the best County Kilkenny Ireland historical sites.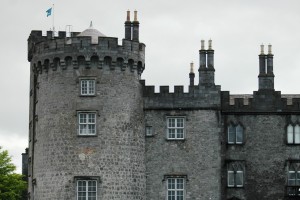 Rothe House in Kilkenny City is the centre for Irish genealogy in County Kilkenny Ireland. Built during the years 1594 and 1610 Rothe House is the only example of a merchant's townhouse from this period in Ireland. Well preserved the house is an important element of Kilkenny's heritage and contains a small costume museum along with artefacts relating to Kilkenny's past with some of these relics dating back to pre-historic times. There is also a garden which opened in 2008 for visitors to explore.
Built in 1251 in early Gothic Style St Canice's Cathedral in Kilkenny City contains impressive tombs and gravestones made from black limestone.. A tall round tower beside the Cathedral is worth a climb for a splendid view of Kilkenny City.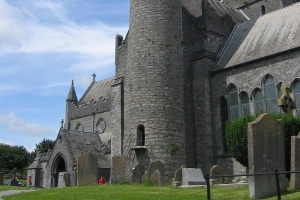 Known as the Medieval Capital of Ireland Kilkenny City dates back more than 1500 years and is one of the finest inland cities in the country with an array of  popular pubs, award winning restaurants, welcoming people and many Kilkenny Ireland historic sites and buildings,. The city is host to a series of annual events including Kilkenny Art Festival and the Cat Laughs comedy festival.