County Tyrone Ireland - Places to Visit
Attractions in Tyrone Ireland Quick Links
Towns in Tyrone Ireland Quick Links
Reaching a peak of 678 metres (2224ft) at Mount Sawel, the Sperrin Mountains in Tyrone Ireland offer climbers and walkers a tranquility which can only be experienced in a desolate, yet beautiful environment where you are off the beaten track and the only locals you'll be likely to meet are the varied wildlife.  Stretching along the County Tyrone, County Derry border the Sperrin mountains, also known as "The Sperrins" are relatively easy to climb but visitors should take precautions and be prepared as unexpected weather changes may occur.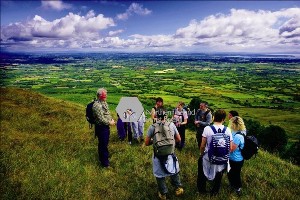 The Ulster American Folk Park
The Ulster American Folk Park  is an expansive and mostly open-air museum in County Tyrone Ireland that brings to life the story or Irish emigration from Ulster with a focus on emigration during the 18th and 19th centuries and life in Ireland at that time.  The Folk Park is among several Ireland places to visit that offer live performances. With trails spread over 40 acres, a full scale emigrant sailing ship and approximately 30 buildings to view and explore it is recommended visitors allow approx 3 to 4 hours for a  visit to the Ulster American Folk Park.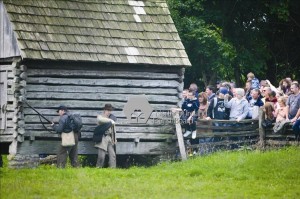 Wellbrook Beetling Mill, in County Tyrone Ireland and owned by the National Trust, is a water powered mill used in the making of linen.  The mill  is the last working water powered beetling mill to survive in Ireland, it is now a museum focused on the preservation of the old linen manufacturing process and visitors can experience hands on demonstrations of the process. Located beside the Ballinderry River, visitors to the Wellbrook Beetling Mill can also explore the surrounding woodland and picnic by the riverside.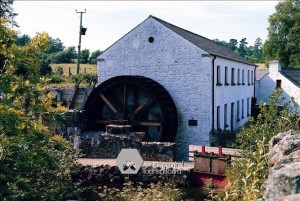 Omagh, from the Gaelic an Omaigh meaning the virgin plain, is the county town of County Tyrone Ireland and the town centre has much to offer visitors with boutiques, high street stores, coffee shops, pubs and restaurants. Located where the Camowen and Drumragh rivers merge to form the Strule the town is a busy commercial centre.