Irish Golf Holidays Provider, Ireland Travel Agents and Tour Operator
Old Country Golf & Tours was set up by David O'Driscoll, Rosa O'Shea and Emma O'Driscoll all of whom have a wealth of knowledge of golf in Ireland and Irish golf holidays in general. Our top priority as Ireland travel agents is to offer superior service and value so your Ireland experience is the best it can be.
The company is a labour of love for David, Rosa and Emma and you are assured you will be assisted personally by one or more of them throughout the planning of your holidays in Ireland.
While we specialise in golf vacations, as Ireland travel agents, tour operator and travel experts we are also happy to plan and assist with aspects outside the golfing realm. We can plan tours that concentrate on the many other reasons there are to visit our magical Isle such as our spectacular scenery, our vast history and historical sites, fine cuisine and spa breaks along with activities such as fishing, horse riding, walking tours and of course all the fun and entertainment (or the Craic as we say in Ireland) our culture has to offer!
We can offer you suggestions, do research and arrange all the ground details for your group. We pride ourselves in offering a professional, yet personal service.
Thank you for your time and we look forward to working with you and assisting with your Irish golf holidays.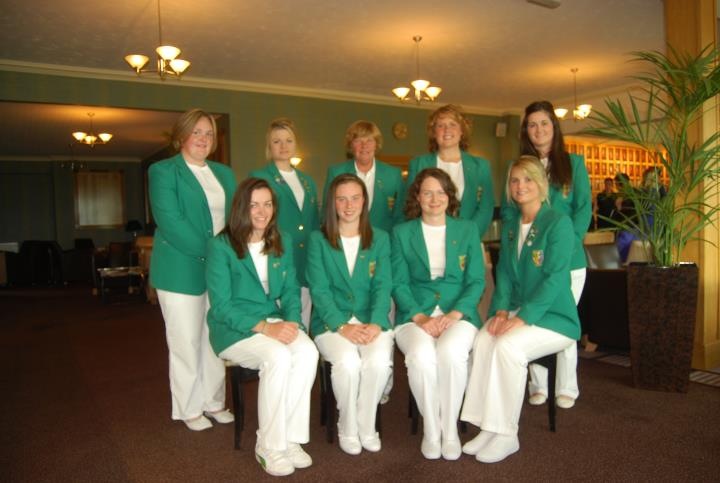 Emma (pictured bottom right) with the Irish National Ladies Panel